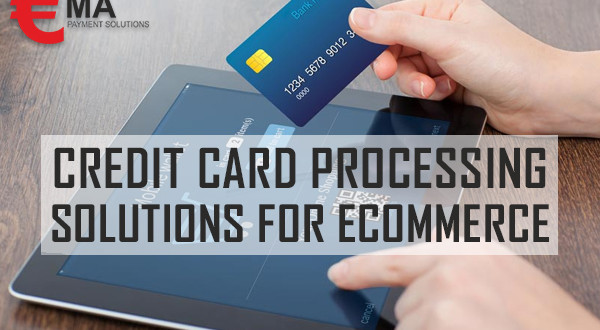 Credit card processing solutions for eCommerce
In order to succeed in eCommerce nowadays it is not enough to just build a high quality website with good customer service, you also need to have convenient payment methods for your visitors. Today all small businesses must accept credit cards if they want to compete with other companies. If your business accepts only cash payments or eWallets, then you might be losing a big group of potential clients!
Various business owners see a lot of unknowns and have a lot of questions when deciding which credit card processing solution to use. There are hundreds of different aggregators and companies available who can help you setup the payment methods which would perfectly suit your eCommerce project, due to this fact it is very hard to make a decision. You can go through the whole process of opening merchant account, creating reliable code, which will accept credit card payments, process all of the payments, keep the logs of all the payments, manually deal with refunds and frauds, do all that on your own or hire a professional manager. This would make sense if you would be as big as Ikea or any other major retail companies, but if you are small online shop it would cost you a fortune, and addition of credit card processing system would be too expensive in this case. What is the solution then?
You have to use third-party services, but of course it could again take a lot of time to find the perfect third-party company to stick with. When dealing with customers' money you have to remember 5 golden rules of ecommerce:
There should be wide variety of payment methods available for your customer
Payment process should be 100% secure
Refunds/returns should be accepted on all of your products
You need to be aware of local rules and laws governing distance selling, marketing and handling personal data
Order confirmation should be as quick as possible
All above is very important for any small business, who provides services online. If you are an online shop, then you physically can't know laws of all European countries, manually process refunds and returns, so you have to pick a trustworthy third-party company who knows all those golden rules. Quality of payment solutions is very important, because if your customer faces any problems he won't return to your website anymore.
Just think about this fact:
Average consumer in Europe spends 800EUR/per year online (that's quite a lot of money!)
It is very important to provide the best service for all of your visitors, and because of that we have come with the best credit card processing solutions available on the European market. We work closely with different agencies and aggregators, but we strictly control their work, meaning that you can relax and all the work will be done by our specialists. Only our company has analyzed practically all credit card processing solutions for online business in Europe, and we have taken into account following parameters: transaction fees, multicurrency, ease of setup, processing time, reporting, in-build analytics, availability of customization, customer service, security of the connection, customers' data protection levels, EMV capability and many more.
Any eCommerce project owner can contact our managers and we will be glad to find the perfect solution specially for your business needs. EU Merchant Account has several years of experience in IT and payment solutions industry, so we can solve problems for companies of any sizes in tight deadlines, but at the high level.