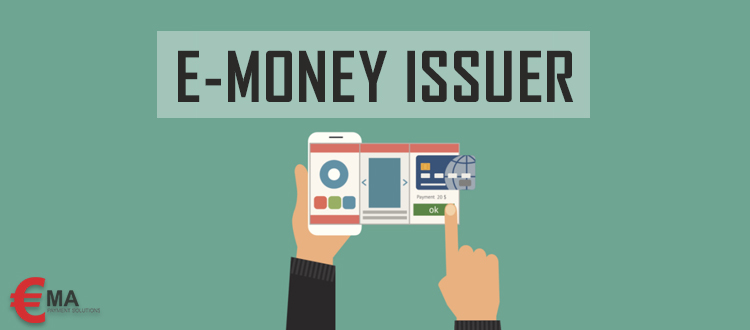 Electronic money or E-Money is a very popular industry, and if you are aware of such companies like Neteller, Skrill and for example Russian company Webmoney then you probably know how competitive and hard it is to launch your own e-money.
E-money issuer is a company possessing electronic money which is stored in a plastic card with magnetic swipe/chip/PayPass, smartphone, computer memory or just online in a secured e-wallet. Electronic money is used to receive funds or transfer money to other person or a company which also accepts this type of e-money. Most popular way of issuing e-money is selling prepaid cards onto which any person can load certain amount of money from the merchants. So, for example, you buy a prepaid MasterCard with €200 from a company called PayWise, so now you can spend this e-money stored onto a plastic card in any stores which accept MasterCard payments and also in online shops. On some websites in e-commerce industry there are different commissions for paying with different methods. For example, you could be charged 2% extra for paying with bank card, 3% for using PayPal and 0% for using PayWise. Depending on the industry it is sometimes very important to check commissions before processing transaction from customer point of view. E-money issuers cooperate with big brands and companies to promote their electronic currency, and some also offer cashback or monthly interest on the balance. There are plenty of selling points for new e-money issuers, but it is very hard to enter the market first of all, not even speaking about increasing your brand popularity.
Nowadays e-money issuer has to follow the strict rules of country where they are based. Of course it could be based in offshores, but when most of your customers are based in EU, then you have to make sure that: 
Those are main points which have to be discussed prior your own e-money launch in Europe. Considering high security risks and the amount of information your company will have to process each day (new customers, money transactions, customer support, security checks, etc.) then you will need quite big company office with very qualified stuff. Some companies have tried launching their own e-currency in offshores and introduced it in small areas, but bank payments or other big e-money issuers were more popular, so it is also the concept which lies behind the payment method. E-money industry could be compared to mobile messengers, where we currently have WhatsApp, Telegram, Viber and some other smaller companies which focus only messengers. The competition is high, but depending from the geographical area some messengers are more popular than others. Same goes to electronic money, there are countries where people don't know what e-money is at all, and there are some where there is too much of those e-money issuers like in Russia: QIWI, Yandex.Money, Moneta.ru, Webmoney, DengiMail.ru, EasyPay, PerfectMoney and others.
If you want more information on how to become an e-money issuer, then please contact our managers, we will be glad to help you: Contact Us.