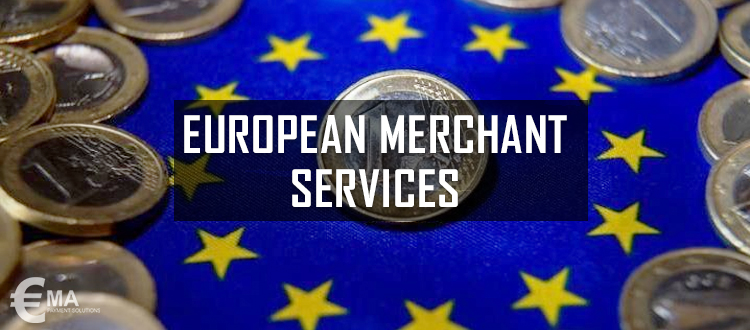 European merchant services
When it comes to eCommerce and online business there is a lot of US companies who provide their payment solutions to variety of businesses, but some of them don't cover Europe and to be honest everyone loves to work with a local European company who operate in EUR without charging extra as it could be with overseas expensive transactions. Using European merchant services doesn't mean that your company wouldn't be able to accept and process bank card payments in multi currency, because we all know that nowadays internet business can't live without international markets and customers!
Merchant Services are very important for every business, which is ran either online or offline and it doesn't matter in which industry you work: gambling, retail, medical or financial – your clients prefer to pay for good or services by a bank card. In order to accept credit card payment, you need a merchant account and it is logical to give your preferences to European companies when your main market is EU or EEA area.
Working in the European market is not as easy as everyone thinks, there is certain rules when it comes to payments and your customers' data confidentiality. In order to comply with EU laws or follow the rules of your offshore jurisdictions you just need to use the services of experienced European financial companies. We have a lot of clients who approached us after they were unsuccessful with US merchant accounts and had problems with taxes and with their overall business accounting. European merchant services don't differ a lot from the US, Asian or Russian companies who provide merchant accounts, but security levels (Level 1 PCI DSS compliance), confidentiality (databases in Europe, rather than in US) and processing times are much better for European customers. If you are dealing mostly with international clients, then you can choose any merchant account providers, but if you mainly work in Europe, then we suggest you to follow the tips from this article and use only European merchant services.
When working with us, EU Merchant Account, you can be assured that we have partnership only with leading acquiring banks, who have several years of experience in this industry and very qualified with European customers. Our Merchant Accounts are pretty affordable even though all major credit cards (Visa, MasterCard/Maestro, American Express, China payment options) supporting more than 160 currencies are accepted by our payment gateways. We provide variety of merchant services which include risk and fraud prevention systems, virtual terminals, shopping carts integration and many more solutions personally for your business.