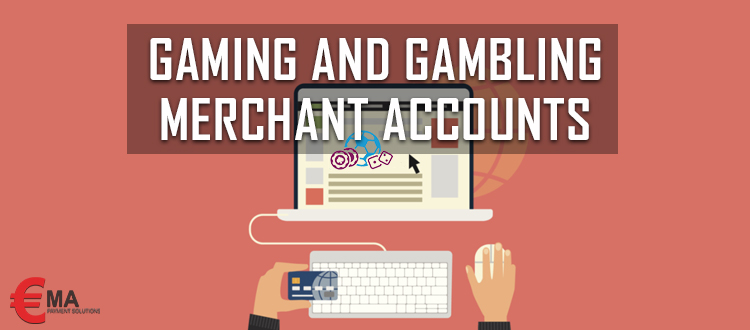 Gaming and Gambling Merchant Accounts
Gambling and Gaming industries are probably the fastest growing sectors within online entertainment. Every second person on planet have spent at least €1 on games, and worldwide reputable consulting agency has recently provided revenue figures for those two big industries: gambling revenue in 2015 reached $453 billion; gaming revenue last year showed results of $91.5 billion. Those numbers are very huge, because even gadget (laptops, smartphones, tablets) manufacturers don't earn that much. Due to such high popularity of gambling and gaming most of the companies like online casinos face pretty big challenges to process payments with minimal risks of fraud or security.
Those two industries are marked by all banks and merchant account providers as "High Risk", making life of companies in this industry almost similar to hell when it comes to payment solutions. It is clear and statistically proven that in gambling there are a lot of fraudulent transactions with customers wanting to return their money through chargebacks. We have heard the story about MasterCard returning money of a drunk person who spent around $30,000 in one night in Las Vegas in casinos. They commented it in following way:
"Chargebacks are very often used by customers to get their money back. We have seen unusual amount of money leaving our clients MasterCard account, whilst he was on his trip to Las Vegas. Our security and chargeback team decided to return the money back after contacting the client, who confirmed that all his actions were made under the influence of alcohol. It is a rare occasion and due to the fact that casino has not sold any product to our client, just an entertainment service, then we decided to do a chargeback".
Technically such problems could be faces by online gaming companies as well, but they happen very rarely. So such potential risks scare away normal merchant account providers who doesn't work with "high risk" industries. If we look at this problem from the different angle, then it is clear that merchant accounts in such industries like online gambling have to be provided by professionals, who know pretty well the nuances of doing business in this sector. EU Merchant Account is one of the leaders on the European market of gaming and gambling merchant accounts, so if you have any questions don't hesitate to contact us.
Our professionals who are experienced bankers with informational technology background understand the needs of the internet gaming agencies:
With all listed above you could confidently see that we know what we are doing and to add more we always try to use innovative payment solutions even in high-risk businesses like gambling. We can provide excellent solution to companies who require multiple currencies, accommodation for high-tickets, high velocity, or significant volume variation. Even though our primary market is Europe, we have clients from Asia, North America, South Africa and Australia.
Feel free to contact us to receive a free quote on opening gaming and gambling merchant accounts through us.