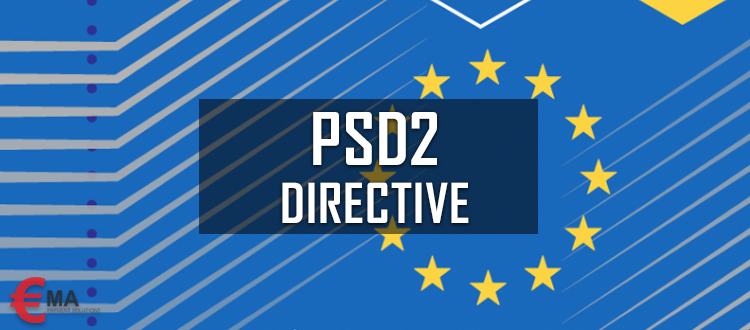 PSD stands for Payment Services Directive established by the European Union back in 2007 in order to regulate and control online payment providers within EU and EEA countries. The second version of the directive, which is respectively called PSD2, is a better revised document which supports safer and more innovative European payments, and should push more start-ups like Transferwise to appear on the online payments market. Ultimate goal of PSD2 directive is to increase security levels for consumers, when they pay for services or goods online, encourage companies to develop new innovative online and mobile payment systems, and finally, simplify the process of transferring money within the European Union. PSD2 directive was officially published by the European Commission in January 2016, and all members of EU have to implement the rules of directive by January 2018.
This directive will hugely support online customers, making it easier for consumers to pay for goods online. For example, according to new PSD2 directive, online payment procedure will be hugely simplified. If today you have to type your bank card details every time you finalise the payment on the website, then after PSD2 will be implemented you will be able to give permission for your bank details to be automatically sent to the retailer, so further shopping will be made easier. As for eCommerce owners, then they won't need acquirers, who have to contact clients bank in order to pull the payment at the same time making sure whole transaction goes under the control of Visa or Mastercard (depending on the client's card). In simple words, now it takes 6 steps to get the payment, and this will be reduced to 2 steps, because merchant will be able to directly connect to the bank.
Another great innovative of this updated directive makes it easier for aggregators or comparison sites/apps to get bank details of the customer if the last one allows it. So, basically, it could be explained with example of Twitter. If you want to login to some website via your Twitter account, then Twitter will ask a permission to do so. Same will be with banks from January 2018, making it possible to have one banking application where all of your transactions from different banks could be viewed. Merchant acquiring will be directly connected with bank accounts, making everything simpler, but what about security? It's the biggest question for PSD2, because all actions will be made via APIs made by either third-parties or banks, so banks or online payment eWallets will have seriously invest in their security departments in order to make a list of trusted websites, establish new terms and conditions and make sure that some hacker wouldn't be able to get their customers data via a fake API.
Video explanation of PSD2 directive:
PSD2 for Merchants
As we briefly mentioned above merchants will save on every transaction, due to directive eliminating the acquirer need. This further will mean that PSD2 will enable the merchant to have a more direct relationship with their customer, meaning more information, more opportunities for individual deals etc.
PSD2 Main Points
In conclusion, we decided to revise main PSD2 directive points, so that companies and consumers can quickly understand what this new directive is all about.
Make online payments more efficient in the EU
Improve customer's transaction protection
Reduce payment processing costs
Establish new regulation scheme for innovative payments methods, including Android, Apple Pay (mobile payment methods)
Increase overall security levels of online transactions across the EU
Overview of PSD2 Directive by Deutsche Bank is available in PDF on 52 pages via the link, for those who want to get more information about this payment services directive.